It has been a few weeks. There are a few reasons for my blog procrastination. I have been in Norman feverishly working on new tracks for Evangelicals.


I have also been selling some dumpster items on eBay Including Crest white strips and a couple DVDs.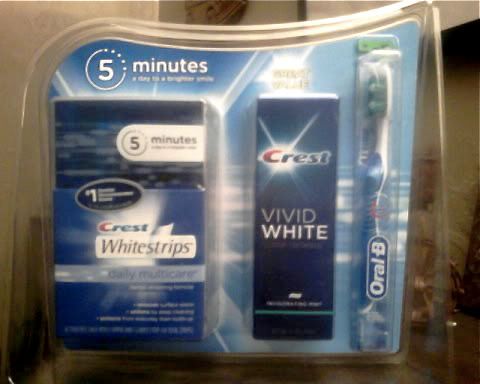 Most recently I went on an epic excursion to get food for my birthday cookout. Thank you to all who came. It really means a lot to me that my friends and peers support my dumpster lifestyle. The day was perfect. Josh and Sarah brought me an awesome Oscar the Grouch theme cake, We drank beer and grilled in the back yard, I went to a bar with my brother, and the evening was topped off with a trip to Riverwind casino and a waffle house trip with the winnings. Thanks to Brian Chase and Chris from The Ghost of Monkshood for chiping in 5 bucks that turned into 15 later at the Casino. There was a delicious Dumpster stew and salad along with pickles sunflower seeds burger fixings yogurt, and buns from the dumpster. I must confess though that on the occasion of my 26th birthday decided to buy hamburger, hotlinks, and beer. All other food was Donated. Here are some highlights.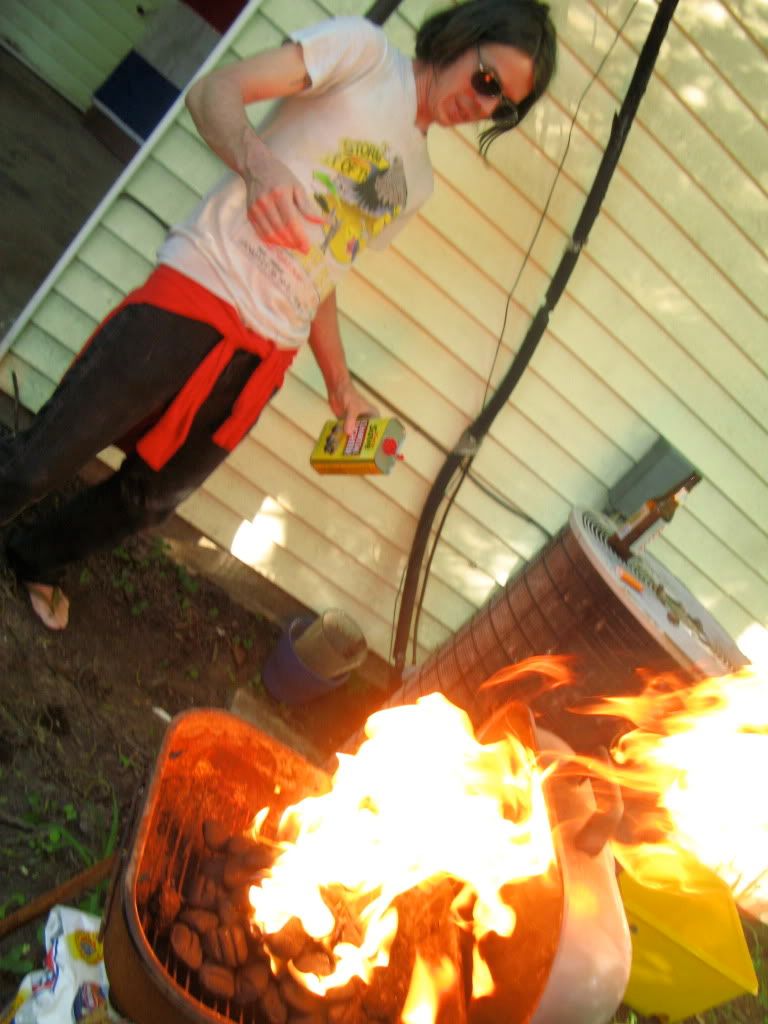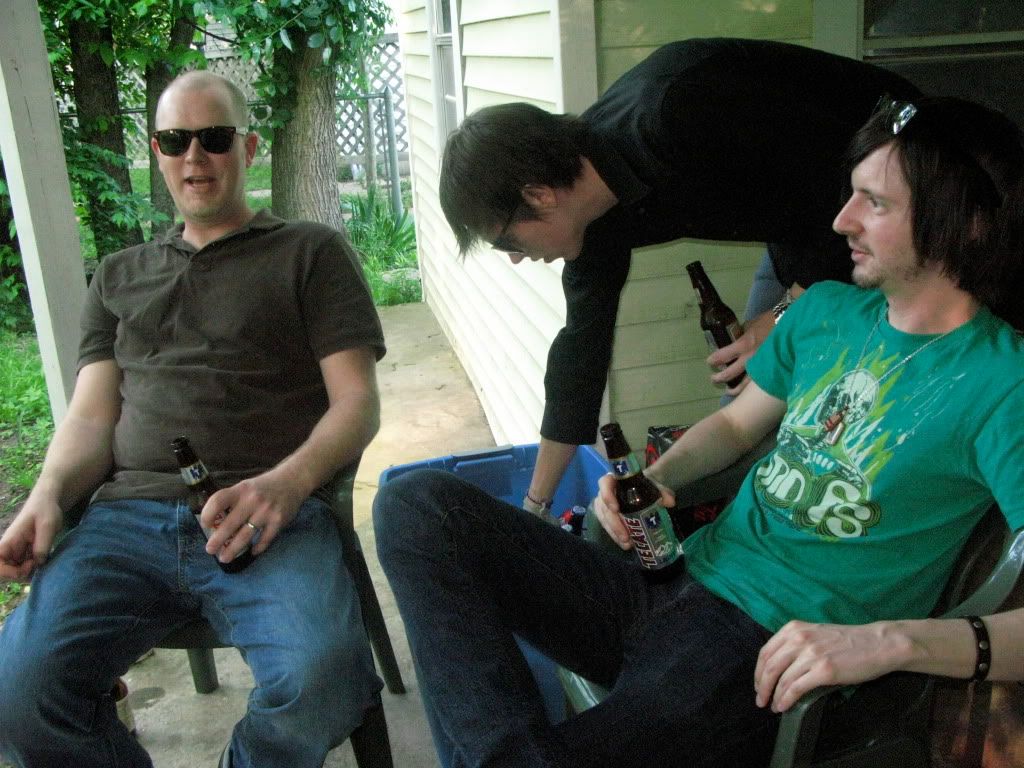 The Boys from Depth and Current enjoyed some beers and burgers. Thanks Chris for the Subway and awesome CD release show. I really liked the Chainsaw kittens song.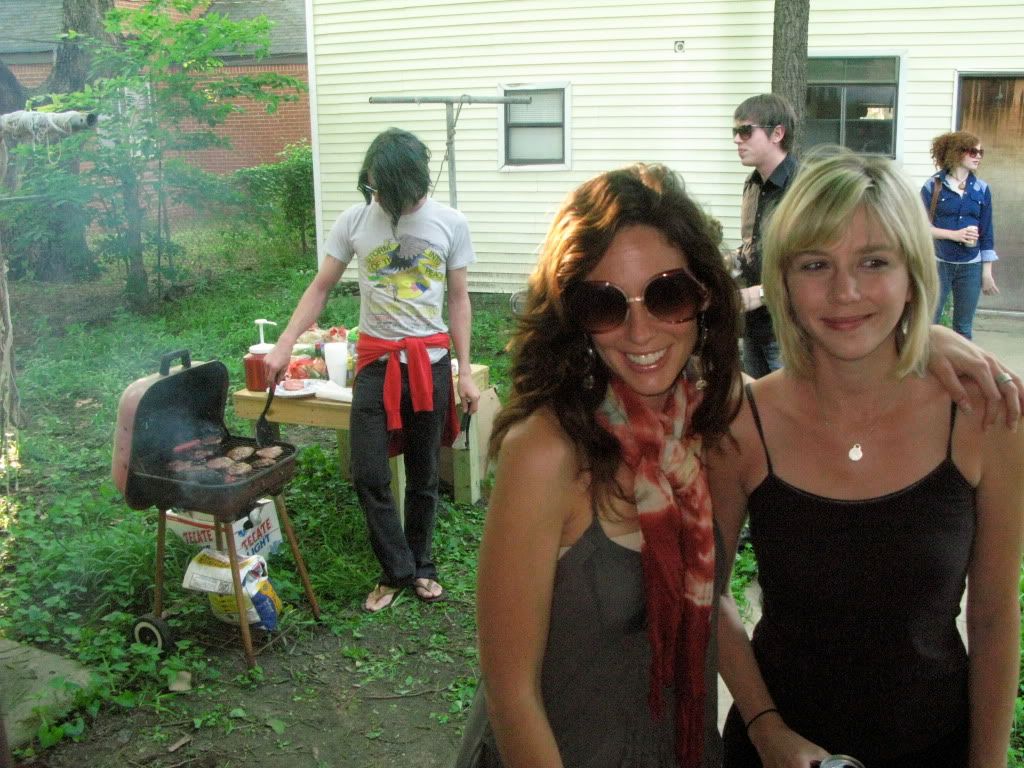 Thanks Sarah for the cake and 72 slices of American Cheese

The lovely hostesses overlook the party.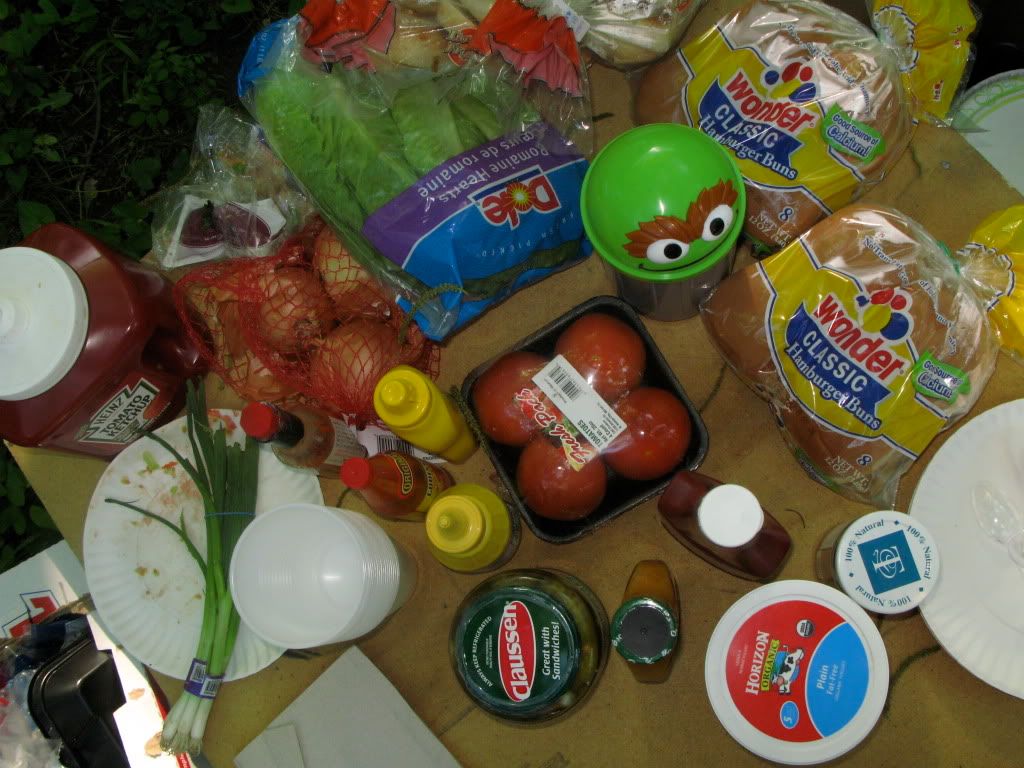 Dumpster fixins.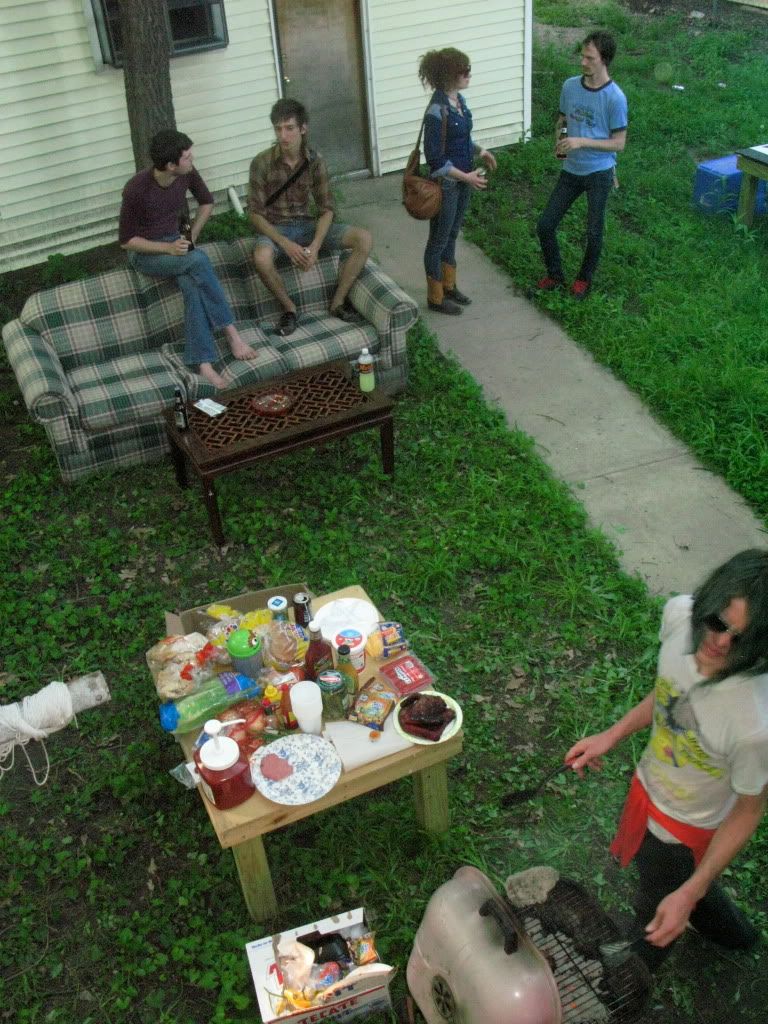 Thanks Alicia for the Grapefruit, and Nicolas for the cool watercolor picture!!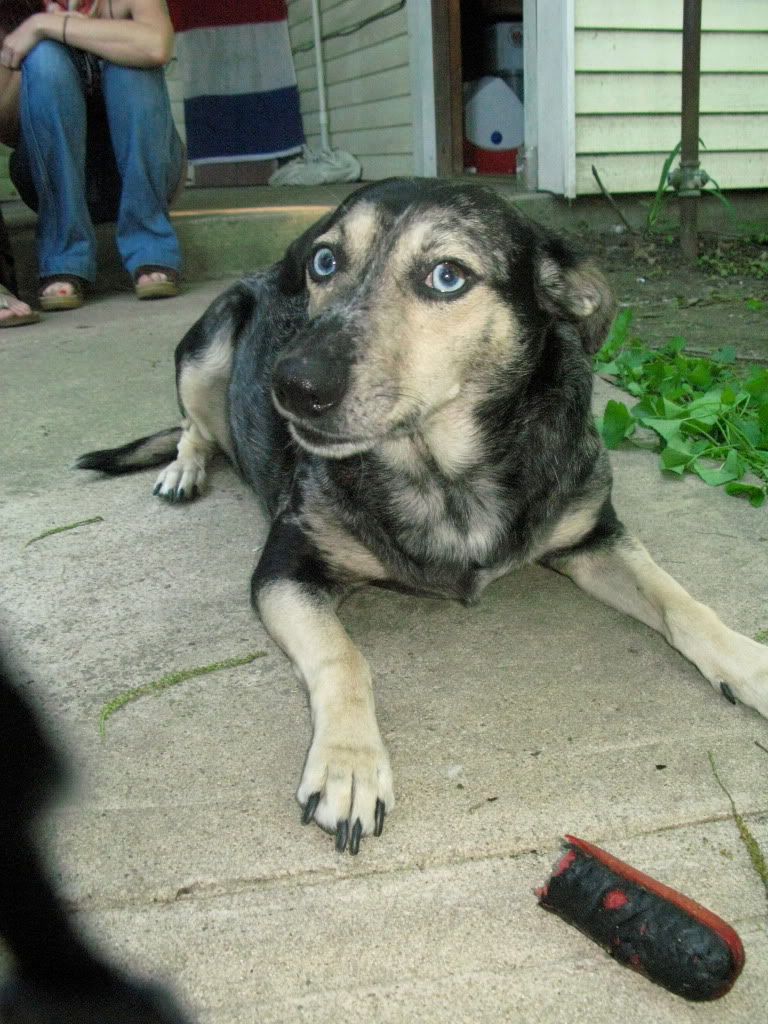 Yang takes a brief break from eating the hotlink I dropped on the ground.

Dibs on the rock!! It actually keeps the cooking surface level. I found the grill on a street corner in Edmond.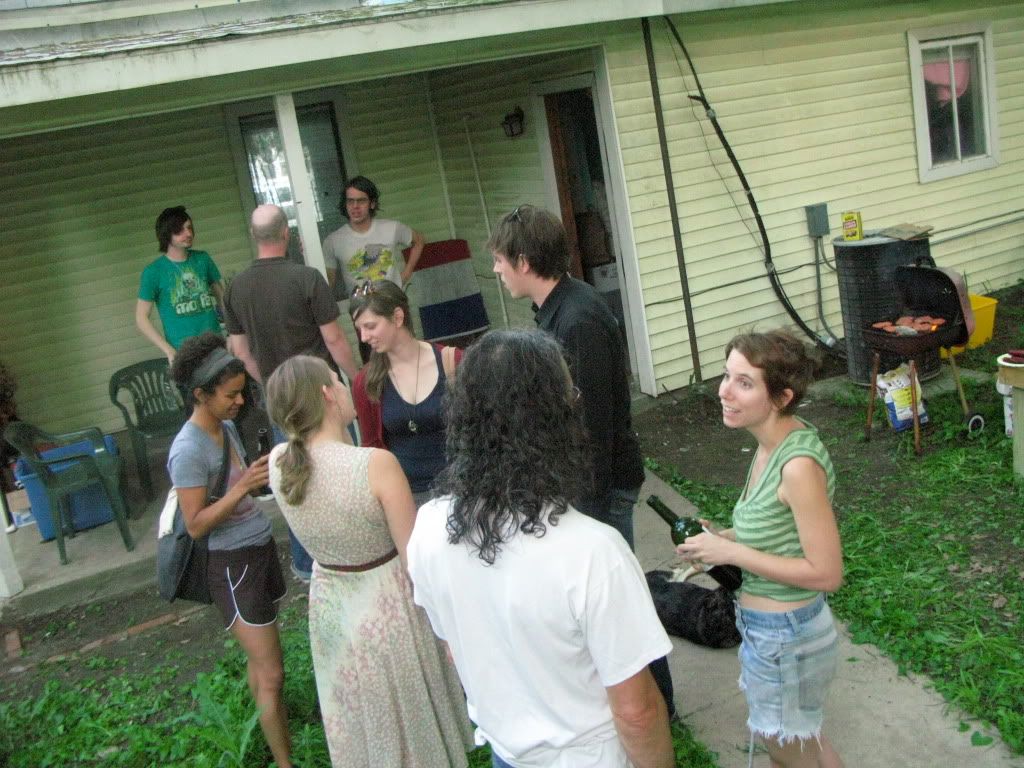 I cant believe people showed up thanks for the Herbs Sarah and for loaning me your sweater Margaret. I'm still wearing it by the way.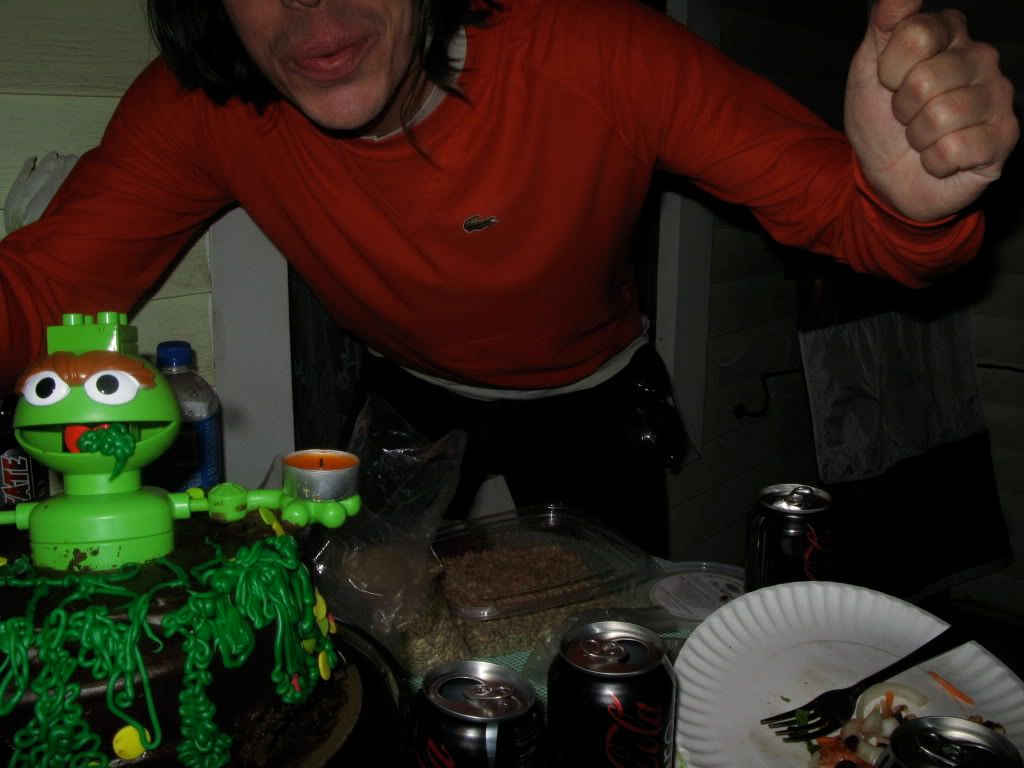 I wish to find cash in stead of pornography in Dumpsters!

Extra special thanks to Josh for taking all the photos and helping get the word out about the freegan cook out. You made it a very memorable 26th birthday. Also thanks to Kyle for helping me get a great deal on the 96 beers that were consumed. Thanks also to La brooka for the awesome pants and shirt combo. Thank you ladies of linn for the awesome party space and all you did. I hope I didn't forget anyone.
I'm leaving for tour in a week. Tonight I go out to gather provisions for the road. In the coming weeks my resourcefulness will be tested as I travel around the country with a $0 food budget. Here is a link to our tour schedule at DeadOceans.com
If you have a chance give some of the other bands on this site a listen. Until next time...