I set the bar high for myself this tour. My goal was to eat for free, and adopt a wheat/gluten free diet at the same time. I quickly found that having a restrictive diet and touring around the country on a limited food budget are hard to reconcile. To make a long story short I found myself breaking my diet almost as soon as I decided to adopt it. I was just too hungry!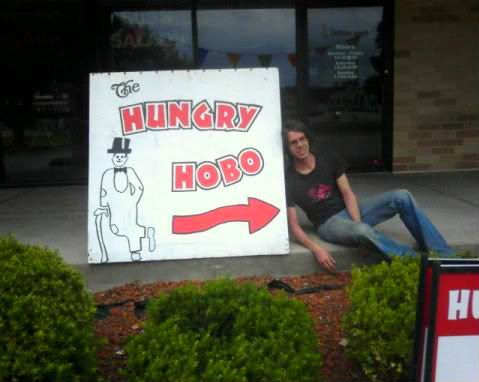 My plan was to dumpster dive throughout the tour to supplement the free food I received from clubs. I only had one successful dumpster dive. The only other time I dumpstered I came up empty handed at Pizza Hut and Mazzios in Tulsa. Lucky for me the venues and our friends were very generous with food.
The remainder of the tour found Evangelicals in Madison, Milwaukee, Chicago, Campaign, and St Louis. In Madison we played at the Annex where I ate a lackluster fried fish sandwich that was more bread than anything. Lucky for me my good buddy and organ player for The Hex, El-Tin-Fun put the band up at his place and ordered us a large pizza with peppers and onions.
MMMmmmm MMm!
The next day we were in Milwaukee at the Turner Hall We got the royal treatment. A catered Mexican dinner
Fresh fruit and vegetables
and all the beer, we could drink.
No photos survived from our Chicago show. At least none were on my cell phone. I had a pretty good pulled pork sandwich from the Bottom Lounge.
The Next day we drove to Champaign and met up with our dear friend Tristen from the band Headlights. He had The grill and hamburgers ready to cook.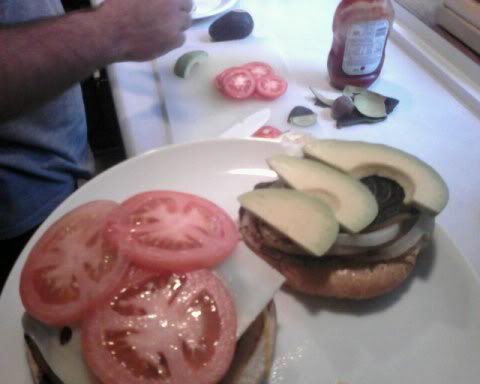 Its always a treat to hang out with the folks from Headlights. Evangelicals did a 6 week tour with them in the winter of 2008 and we became close friends.
hamburgers were also consumed at the after party and for breakfast the next morning. Collectively the band consumed more than 10 burgers. The farts on our ride to St. Louis were incredibly vile.
Finally In St. Louis we ate at our favorite Pho house on the road at Pho Grand.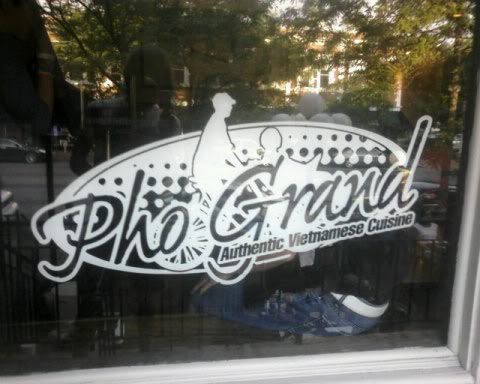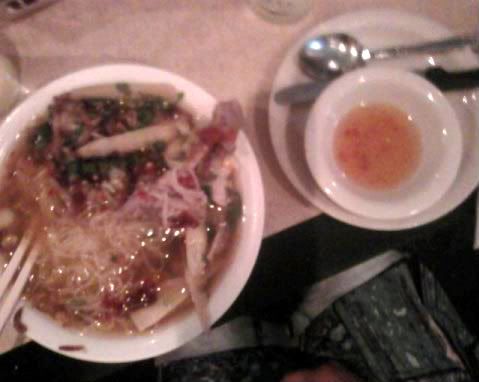 I had the duck leg Pho it was the perfect bookend to our tour. The first and last meal were both at my favorite Pho houses. For the most part on our tour ate complementary food or meals bought with band cash I did break down a couple times and buy fast food. Im leaving tomorrow to begin the 2nd leg of our Starlight Mints tour. This leg is taking us south through Texas and ending up in Florida. Also don't forget to vote for your favorite blog on OK Gazette Best of OKC.